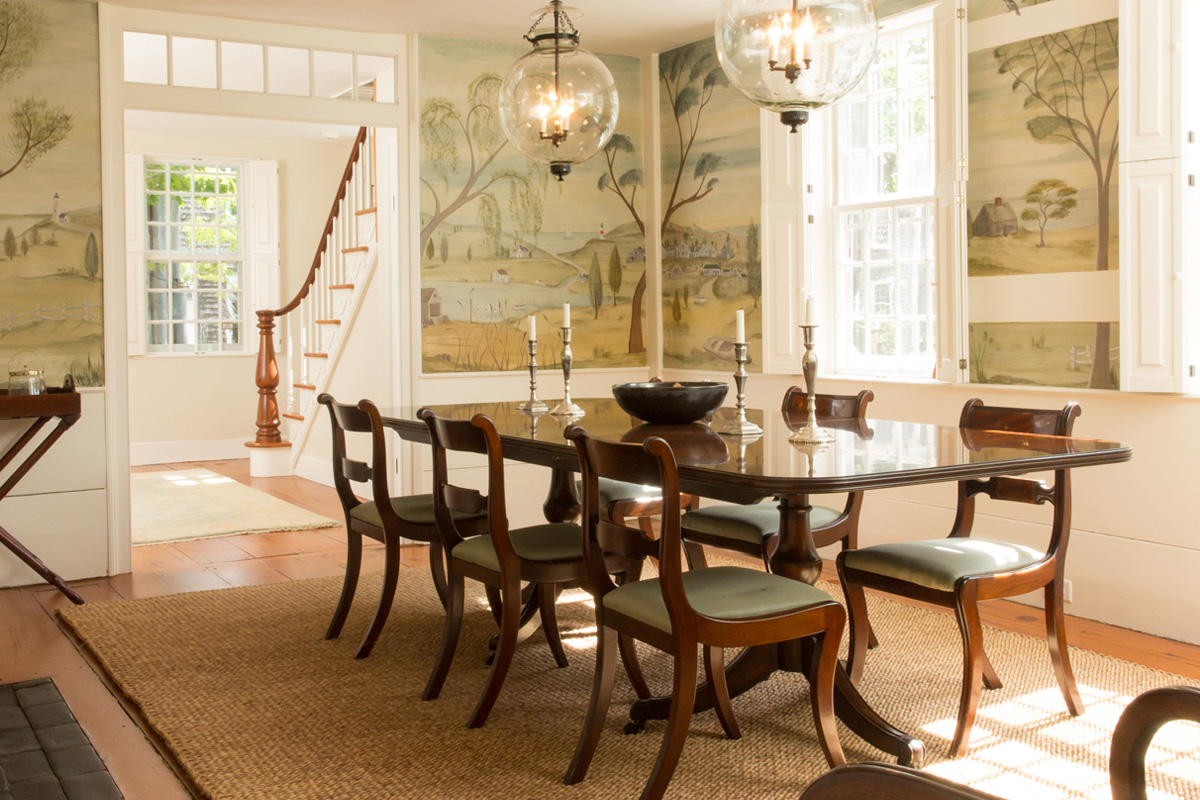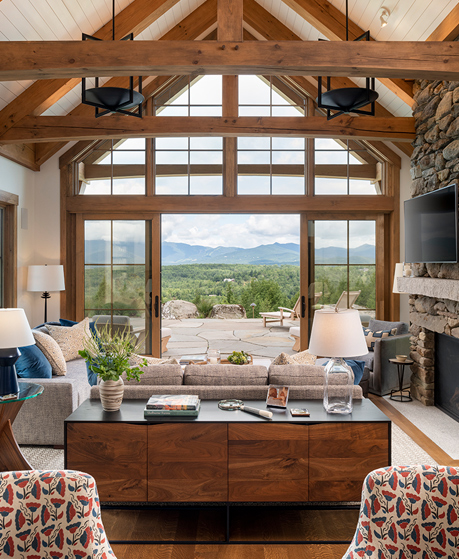 We believe that everyone deserves to live in beauty and that spaces should bring us both happiness and comfort. Through a deep exploration of how our clients live, what they love, and how they use their space, we create designs that are beautiful, timeless, and uniquely their own.
A newly built handsome Federal-style home with beautiful light and enormous ceiling height required some softening and character to bring in the client's personality and love of color.
A one-room cottage evolved into "the Sanctuary", a fully designed home with spectacular mountain views.
A mid-century home with a stunning view showcases a mix of old and new art and antiques, creating an elegant and inviting space for entertaining and relaxation.
NANTUCKET HISTORICAL RESTORATION
The renovation of a historic Nantucket home is a spectacular mix of old and new.
"Whimsical illustrated wallpapers blur the lines between interior and exterior spaces."