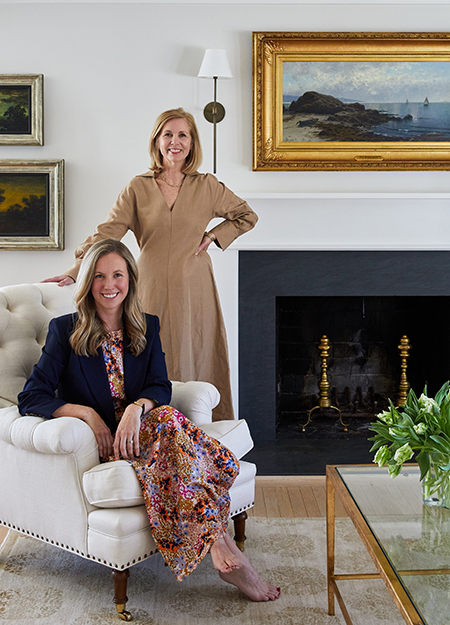 Great interiors have soul, celebrating a life lived with character and meaning.
At Flanagan Interiors, we believe that a well-designed interior enhances everyday life and provides a beautiful backdrop for the large and small moments that make a home warm, inviting, and functional.
Carol, the founder, launched Flanagan Interiors more than 35 years ago, creating timeless spaces with an emphasis on classic design, respect for a home's architecture, and a mix of textiles, colors, and patterns that make a space uniquely suited to each client's taste and lifestyle.
Today, Megan and Carol value the creative process and strongly believe in a collaborative approach to incorporate the client's personalities and life experiences. From conception to execution, we take great joy in each of the small decisions that lead to a finished product that is thoughtful and one of a kind. We work hand in hand with a preferred team of architects, contractors, and craftsmen that have ensured three decades of excellence with a celebrated client list, including many returning clients and their families.
Flanagan Interiors has completed large-scale residential projects, from ground-up construction to historic preservation in Connecticut, New York, Colorado, Florida, and Nantucket. Flanagan Interiors was the recipient of the 2017 Design Innovator Awards for Interior Design and Kitchen Design from CT Cottages and Gardens.
Our work has appeared in Connecticut Cottages and Gardens, New England Home, Country Living, and Dering Hall.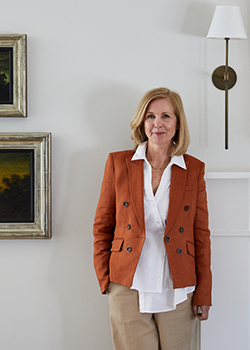 Carol Flanagan
Founder, Head Designer
Carol, founder and principal of Flanagan Interiors, is an American designer creating multi-faceted residential environments. Her extensive body of work celebrates the history, location, and architecture of each project. 
Carol received her academic training in interior design at Parsons School of Design. She's been recognized by CT Cottages and Gardens, New England Home, and Country Living.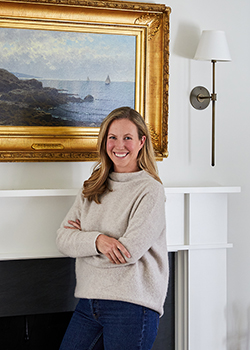 Megan Flanagan Tompkins
Design Partner
Megan forged her career in commercial real estate and publishing before joining Flanagan Interiors in 2017. Previously serving 11 years at The Wall Street Journal as Luxury Director, her lifelong passion for interiors has shaped her career in various creative and business fields of home–architecture, brand, and now design.
Megan graduated from Boston College and attended Parsons School of Design.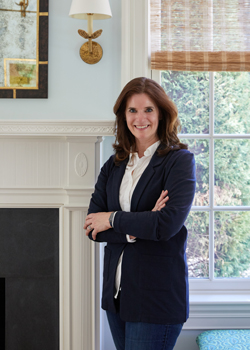 Ginny Losito
Associate Designer
Ginny is our associate designer and has been with Flanagan Interiors since 2012. She graduated from Hamilton College, holds a Certificate of Interior Design from Fairfield University, and is an Allied member of ASID (American Society of Interior Designers). Ginny and her husband live in Darien, where they raised their three sons.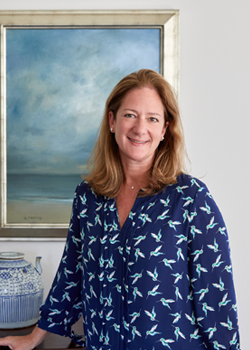 Jane Glennon
Project Manager
Jane is our chief expeditor and procurement manager. She brings over 10 years of experience in the design industry, including running her own boutique design business and serving as an agent at The Local Vault. Jane is a proud graduate of Denison University and currently resides in New Rochelle, NY, with her husband and three children.